Synonymous with quality and adaptability, VELCRO® Brand products are an everyday sight within local supermarkets, hardware shops and clothing outlets.
Perhaps most recognisable when attached to shoes and other footwear as an easy alternative to laces, this material has continued to find versatile use in modern day production. Whether you're looking to establish a small side-project and require VELCRO® Brand components to ensure quality, or you're in the market to buy in bulk for an established manufacturing process, our array of options is sure to catch the eye. Read on to answer those burning questions regarding product types, and remain informed as to whether heavy duty, fire resistant adhesive or one of many other premium selections are a suitable fit.
Straps, Strips And Squares
Originally designed as a practical clothing fastener, VELCRO® options can now be used to make a range of household and DIY tasks easier. Possible to be cut to size, or coming pre-shaped in strips, squares, coins and much more, pre-packaged products from MPD Hook & Loop are perfect in a range of contexts, and manufactured with your domestic or commercial use in mind. As you'll come to realise, our options are suitable for much more than decking out your clothing, hanging pictures or securing objects in place. Our array of VELCRO® Brand items is ever-growing, with tape, cable ties, low profile selections and specialist products each worth considering. We're happy to offer guidance aplenty and product recommendations when relevant,
Varied Properties
Though different products of course work in different ways, in basic terms, MPD Hook & Loop products work by combining two strips of material – one with lots of tiny hooks, and one with lots of thinner loops that the hooks can cling to. The hooks and loops themselves found on VELCRO® Brand utilities are commonly made from nylon and polyester, with the hooks being more rigid and thicker than the loops. Generally, the more hooks and loops that are attached per unit area, the stronger the bond created, and heavy-duty options (which we'll discuss in more detail later) can even contain up to 400 hooks and loops per square inch. This is often reserved for objects required to take a large amount of weight, for example framed images.
Suited To Your Task
Collectively, adhesive, non-adhesive and iron-on VELCRO® Brand products are incredibly versatile, and can be used for a wide range of domestic and commercial tasks. Adhesive tape is most commonly used for damage-free wall hanging, where it creates a sturdy fixture for pictures, paintings and shelving units. Alternatively, sew-on VELCRO® Brand tape is primarily used for clothing projects, as it can act as an additional fastener to improve the fit of shirts, coats and dresses. It can also be used to secure soft furnishing around the house, such as curtains, rugs and wall hangings. Adhesive coins can be used for a range of precision applications, including small hanging and fixing tasks. They can also come in handy for a variety of crafting projects as an alternative to traditional glues and tapes. This is just skimming the surface when it comes to the varied use of our stock, which can be explored in more detail within our website FAQ Page!
-- Advertisement --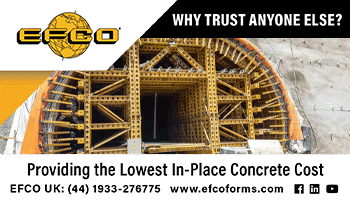 Commercial And Domestic Use
The number of applications in which hook and loop functions can be used may surprise you, as they are useful for an array of different things within the commercial and domestic realm. The main advantage of VELCRO® Brand options is that they are easily removable when needed, rather than having to commit to more permanent attachment techniques such as nails or set hooks and fixings. As established, options from MPD Hook & Loop can be used just about anywhere in the home, ranging from upholstery projects to hanging pictures on the wall of rented accommodation, there are so many different ways that self adhesive VELCRO® Brand items can be used, so why not look online for inspiration?
Non-Adhesive?
While iron-on VELCRO® Brand tape is ideal for fabrics that are thick or difficult to sew, an alternative that can also be used for most fabrics and clothing is sew-on VELCRO® Brand strips – a non-adhesive version of the classic tape. The reason this is considered non-adhesive is because there is no bonding agent attached to the hook or loop tape to stick them down, therefore these are used almost exclusively for textile applications. Sew-on tape can be applied either using a sewing machine or by hand sewing, and usually is sewn around the edges of the strip rather than over the area where the hooks or loops are. Another prominent advantage, these strips can be used and washed immediately after being sewn on.
Types of Adhesive
As the name suggests, adhesive VELCRO® Brand tape consists of the usual strip of hooks and a corresponding strip of loops – each of which has a bonding agent on the opposite side of the strip. This bonding agent allows you to stick the corresponding strips onto whichever object or surface you wish, with the below adhesive options each available to order from us:
Standard
Standard adhesive VELCRO® Brand hook and loop tape is a general purpose rubber resin based product; it's versatile and suitable for everyday applications, being strong and reliable for domestic use. It sticks to various surfaces, including glass, plywood and more. Great for everyday applications, this is the most affordable type of adhesive VELCRO® Brand tape – though more susceptible to moisture and harsh temperatures than acrylic based adhesive tape.
Acrylic
Looking for a stronger adhesive hook and loop tape that can be used for outdoor conditions or commercial use? Acrylic adhesive VELCRO® Brand tape is perhaps a better option if so. With a larger range of operating temperature, ranging between -20℃ to 120℃, it is better at withstanding drastic temperature changes and seasonal changes. Particularly resistant to solvents and chemicals, these MPD Hook & Loop opinions can be used in industrial sectors. Most often, these are favoured for their Incredible staying power
Heavy Duty
On the surfaces that it is suitable for, MPD Hook & Loop heavy duty velcro tape options are incredibly strong. Ideal for use on uneven or rough surfaces and areas where a very secure, semi-permanent fixing is required, heavy duty tape has 50% more holding power than standard strength hook and loop fasteners, and can hold up to 1lb per square inch up to 10lbs. Brilliant for long term applications and commercial use, use this on uneven surfaces for the best results.
Flame Retardant
Flame retardant VELCRO® Brand products will inhibit the outbreak of a fire by extinguishing flames and preventing them from continuing to burn, which is thanks to a special coating on the tape. Predominantly used in commercial settings and industrial applications, each MPD Hook & Loop option has excellent tack and is ideal for use on polyethylene and polypropylene, as well as most other surfaces. Worth keeping in mind, this option is slightly more expensive than standard tape, and won't adhere well to PVC, vinyl or anything containing plasticizers
Low Profile
The final type we'll be looking at is the VELCRO® Brand low profile hook and loop, and is thoughtfully designed to be up to 50% thinner than the standard hook and loop tape. Low profile tape is ideal for applications where concealing the tape is a requirement. It is composed of a high technology hook (HTH) that is much thinner than its standard counterpart and velour loop, which is less 'fluffy' than standard loop, to create an inconspicuous yet effective hook and loop tape.
MPD Hook & Loop: Heavy Duty Velcro Tape And Much More
As the UK's number-one dedicated VELCRO® Brand supplier, MPD Hook & Loop provides high-quality tape to a vast range of trade, retail and industrial clients as standard. Established in 1990, we are a functional family business, and remain the largest stockist of VELCRO® Brand products in the UK. We hold a huge range of tapes, shapes and strips of material for you – while our in-house cutting and conversion capability gives us the edge and provides you with a fast turnaround on all orders, whether off-the-shelf or bespoke. We have a wealth of knowledge and experience ready to apply to your next project, happy to tailor conditions to your exact requirements.
Our family-run team holds traditional customer service values at its core, so you're guaranteed a friendly and efficient service with every purchase. With over 30 years of experience, the MPD team has unrivalled knowledge of the VELCRO® Brand. We only supply the highest quality products at competitive prices, and all the products we stock, including tape, straps and coins, are genuine VELCRO® Brand, certified and trademarked. Any enquiries or specific requests? Contact us at your earliest convenience for assorted hook and loop products!
www.mpdhookandloop.com