One of the UK's leading multi-disciplinary property consultancy firms, EDGE, has announced an expansion of its London office and the appointment of new Associate Director, Jay Dahyabhai.
Challenged with driving further sustained growth in the capital, Jay brings a wealth of experience in project management within the construction industry. During his time with a global consultancy, Jay delivered a portfolio of projects across central London including 21 Moorfields and 52 Lime Street (The Scalpel).
Operating out of the company's prestigious new premises 1 Poultry, Bank, City of London, Jay brings extensive experience within the commercial and residential sectors to further strengthen the capability and expertise across the business. Jay will support EDGE's continued drive in providing high-quality services to both new and established clients, the latter of which includes the University of Greenwich, Godwin Developments, Telereal Trillium, Lambeth and Harrow Councils, and University College London Hospitals NHS Foundation Trust.
-- Advertisement --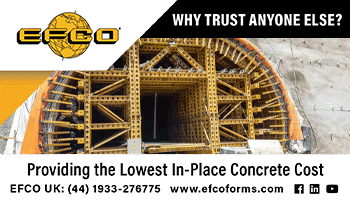 Jay said: "I'm really excited to join EDGE during a period of significant business growth in London with the opportunity to build on our already established client relationships, attracting the best talent and working on key projects that will help shape the future of the built environment in the capital.
"The structure and culture of the business really appealed to me together with the chance to work with over 100 high quality professionals operating nationally out of five regional office bases that drive a professional and collaborative culture. It's such a fantastic opportunity to further grow an innovative business.
"Although we are encountering a number of global challenges the UK, the property and construction market continues to deliver vital infrastructure and construction projects. Despite these challenges, EDGE's diversity, quality of people, placement on both national and regional frameworks together with our broad sector profile with regional and national clients will enable EDGE to further grow and develop strategic business activities."
Jay's appointment builds on the company's continued business growth in its already established offices in London, Leeds, Sheffield, Nottingham and Birmingham, with the company having surpassed the significant milestone of 100 employees in 2022.
Nick Phelan, director at EDGE, added: "London is a major target for EDGE, and Jay's appointment, along with the relocation to our new office is an exciting milestone and signifies the next stage of the company's development. We are continuing to expand our cost management, project management, building and digital surveying offerings to the London market.
"The growing London office will enable EDGE to build upon its existing client base within the city and the wider South East region in the business' focus areas of healthcare, schools and higher education, infrastructure, aviation, residential, retail, commercial and manufacturing sectors, food and drink, logistics and distribution, through both the public and private sectors over the coming years."