As St Arthur Homes prepares for the launch of its second phase of homes at Whiteley Meadows, Winchester, the company has acquired a further 118 homes at the development in a deal in excess of £44 million.
Combining a selection of mainly family houses and some apartments, St Arthur Homes' latest acquisition will deliver 104 Shared Ownership homes alongside 10 private sale homes and four affordable rent homes, significantly contributing towards the company's pledge of delivering at least 2,000 new homes by 2026.
The homes are expected to be delivered between Summer 2023 and Winter 2026 and will include a range of two, three and four-bedroom houses and two-bedroom apartments. The majority of homes will be available with Shared Ownership, offering an affordable opportunity for potential new home owners looking to get onto the property ladder. Through the scheme, buyers will be able to buy a share of their chosen property, with the opportunity to purchase further shares in the future, all the way up to 100%, meaning full home ownership. The acquisition also includes the offering of 10 four bedroom detached private sale homes which will also offer an equally beautiful high-quality specification and showcase St. Arthur Homes private sale department at its very best.
-- Advertisement --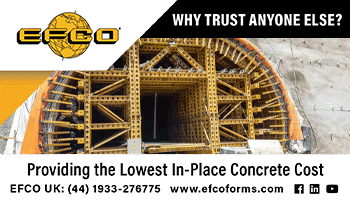 The homes at Whiteley Meadows are well placed between the thriving hubs of Southampton, Portsmouth and Winchester, whilst also enjoying close proximity to the surrounding English countryside. Spanning several phases, Whiteley Meadows will eventually deliver more than 3,000 new homes constructed by a group of leading developers led by The Vistry Group. When completed, the development will also feature new schools, a care home, a community centre and plenty of retail options. Designated green spaces and a children's play area will also be centred between the phases.
St Arthur Homes is a registered provider of affordable homes, delivering exceptional shared ownership properties. Collaborating with a range of agents, housebuilders, and local authority partners, St Arthur acquires, owns, and manages a portfolio of residential properties through S106 and grant-led schemes. Operating across Southern England, St. Arthur is now expanding into The Midlands region and is seeking new relationships alongside those already made in order to provide several hundred homes in this part of the UK.
Chief Executive Officer for St Arthur Homes comments: "We are delighted to have secured the opportunity to bring forward multi-tenured homes at Whiteley Meadows. We are very excited to be preparing to launch the second phase of properties, which we anticipate will be just as popular. An acquisition of this size would typically take around six months to complete and we are proud to have turned it around in just 4 weeks! A phenomenal effort by the team and their consultant teams. As we continue to increase our portfolio, we are pleased to continue working alongside our partners at The Vistry Group to deliver an exciting new community of homes to Hampshire's homebuyers and we are extremely excited to be launching our private homes alongside our affordable housing."