Edenstone Homes is preparing plans to expand across the South West of England with its first development in Somerset.
The homebuilder, part of the Edenstone Group, has unconditionally exchanged a deal with Dorset-based strategic land investor and promoter LVA to purchase land in the village of East Brent. The site is situated on the eastern edge of Brent Knoll on the Somerset Levels, and close to the M5 in the Sedgemoor district of the county.
The deal comes just nine months after the Edenstone Group opened an office in Portishead.
The East Brent scheme will be the first of a number of developments in Somerset as part of the company's expansion into the wider South West.
-- Advertisement --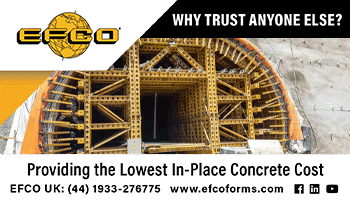 James Morgan, land director for the Edenstone Group's Southern region, said: "Securing our first site in Somerset marks yet another milestone for our business and furthers our goal to expand into new areas.
"The seven-acre site on Old Bristol Road already benefits from outline planning permission for 40 homes, as secured by LVA. We have submitted a reserved matters planning application to Sedgemoor District Council to finalise the details of the development which is set to include 24 private sales properties and 16 affordable homes.
"Somerset is a beautiful county and the site in East Brent is well-located, which is sure to make it popular with buyers. Our plans for new homes in East Brent will help fulfil local housing need and, in particular, that of affordable homes.
"We have other land purchases in Somerset and across the wider South West pending as we look to help address the housing shortage and satisfy demand for high quality housing."
Linked to its East Brent development, Edenstone will invest more than £400,000 into the local community via section 106 contributions and a community infrastructure levy.