Kier Property and Housing Growth Partnership have announced a joint venture partnership to develop residential sites across the UK.
The five-year deal, worth £80m on a 50:50 joint basis, will focus on residential developments in urban brownfield sites, initially across the South East of England.
Part of Lloyds Banking Group, Housing Growth Partnership (HGP) is a social impact investor, focused on providing support to the regional residential development and housebuilding community to help tackle housing challenges in communities across the UK.
-- Advertisement --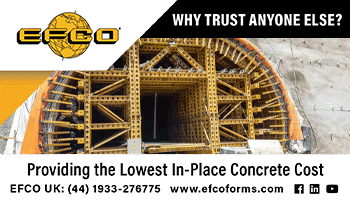 The joint venture's objective is to regenerate urban brownfield sites, delivering new homes connected to the needs of local towns and communities. The partnership will acquire sites with or without full planning permission and targets building 2,000 homes for sale and rental by 2027. It also evidences a strategic step-change for both Kier and HGP, with the partnership fulfilling Kier's ambition to grow in the mixed-use regeneration space, while HGP will broaden its approach through larger transactions and strategic partnerships.
Leigh Thomas, managing director of Kier Property commented: "This partnership sits well with our five-year business plan to expand our offering in the mixed-use regeneration area. It will significantly augment our residential regeneration strategy and we have identified a number of sites that we plan to deliver through the partnership, where we can add value through the planning process."