Refurbishment work at a library in Somerset has been completed.
Minehead Library has officially reopened in Bancks Street after significant improvements to make the facilities more accessible, modern, and energy efficient.
When the library opened in 1962 it won a Civic Trust Award, but after nearly sixty years of service the building was in need of upgrading. The roof was at the end of its operational life, the fabric of the building needed updating, and the building had poor thermal efficiency.
After analysing options, including alternative sites, Somerset County Council found the most cost-effective option was to refurbish the existing site.
-- Advertisement --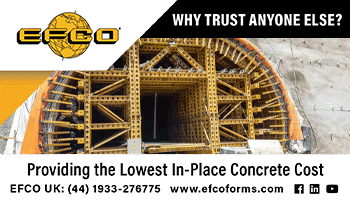 This week, following £857,800 of investment, the refurbished library reopened to visitors with a new extension, triple-glazed windows, an air source heat pump, solar panels, underfloor heating, and much improved thermal insulation.
Sue Crowley, Somerset County Council Strategic Manager for Libraries and Registration Services, said: "I hope everybody will enjoying using this new space, the transformation is great to see.
"The reach of Minehead Library goes far beyond the immediate community of Minehead. Regular users come from as far as Nether Stowey in one direction and right across Exmoor in the other, providing a focal point for this part of Somerset.
"The team in Minehead have been truly resilient throughout the project despite the various disruptions.
"We now have a library which I hope will take us forward for the next 60 years and we want to get the word out there that the library is back home and open for business as usual."