Network Rail has started work to demolish old facilities at Market Harborough station in Leicestershire.
The firm is developing a new a new toilet block, which will include an accessible toilet and baby changing facility, as well as a waiting room with seats and a drinking fountain. The improvements will provide a more pleasant experience for station users.
Despite some early challenges, work is now progressing on site and is expected to be finished by the end of May 2022.
-- Advertisement --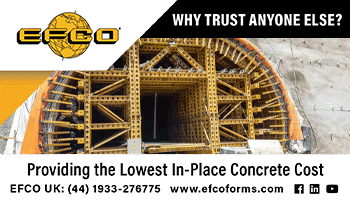 In recent years Market Harborough station has had a major upgrade, with straighter tracks allowing trains to travel through at a higher speed, a new accessible footbridge, and 200 extra car parking spaces.
To allow teams to carry out the work safely, the area will be fenced off throughout and a clear diversion route will be in place.
Gary Walsh, Route Director for Network Rail's East Midlands route, said: "I'm so pleased to see this project underway. The new facility is just one element of a whole range of changes we've made at Market Harborough to provide a better station for passengers.
"Delays to this project have been frustrating and I hope station users will join me in welcoming this new progress. We'll continue to work closely with East Midlands Railway to make real improvements that meet the needs of all station users."