Skanska has launched a new initiative on its highways projects to make Mental Health First Aiders (MHFA) more visible.
All employees who have undertaken MHFA England's Mental Health First Aid course, will now be able to display a Mental Health First Aider sticker on their construction hard hat.  
MHFA England, a social enterprise that offers expert guidance and training to support mental health has been working with Skanska since 2016. More than 55 per cent of Skanska employees have been trained in the MHFA England Mental Health Aware course or as Mental Health First Aiders since that time.
The launch of this simple signposting initiative further supports Skanska's commitment to increasing awareness around mental health and removing the stigma surrounding it.
-- Advertisement --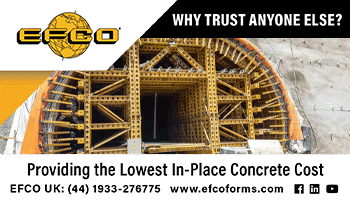 The initiative has been rolled out across our £255 million M42 Junction 6 Improvement Scheme for National Highways. Out of the hundred or so people currently working on the project, eight are Mental Health First Aiders. From today they will proudly display their qualification sticker on their safety helmets. This means that everyone on site, no matter their role, will know who they can talk to, should they need support.
Speaking about the challenges faced by people in the construction sector, Tricia O'Neill, Skanska's Head of Health Risk Management said: "As a contractor, you are starting new jobs all the time and having to drop into new places and sites without a network. It's difficult to build communities. You will often spend long periods away from your family, friends, and your GP. If you're only there for a few months, people may not get to know you, meaning recognising if someone is struggling and offering the right support and signposting becomes more difficult."
Ken Reid, M42 Junction 6 Health, Safety and Wellbeing Manager, who came up with the sticker idea, is a trained Mental Health First Aider. He said: "Having our Mental Health First Aiders visible on site is helping to normalise conversations around mental ill health and remove the stigma surrounding it. The sticker easily identifies those who are trained and can provide support. People know who to speak to quickly, and if necessary, discreetly, so that they can get the help they need."