Buoygues UK has commenced work on a major new office development in Swansea.
Providing space for 600 jobs, the development set for 71/72 The Kingsway will include 114,000 square feet of commercial floorspace with flexible co-working and office opportunities for innovative tech, digital and creative sector businesses.
The start of work follows-on from Swansea Council signing a contract with main contractor Bouygues UK for the development build.
Due for completion in the summer of 2023, the five-storey scheme will be carbon zero and worth £32.6 million to Swansea's economy once complete and in operation.
-- Advertisement --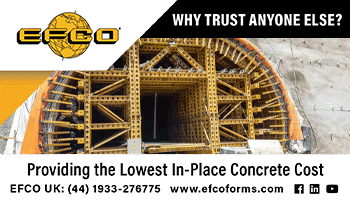 The development is part of the Swansea City and Waterfront Digital District project being part-funded by the £1.3bn Swansea Bay City Deal. It is also supported by the European Regional Development Fund through the Welsh Government.
The scheme will feature state-of-the-art digital connectivity, a roof terrace, plenty of greenery, and balconies overlooking the city centre and Swansea Bay.
As part of its work on the build, Bouygues UK will be working with and supporting local voluntary organisations, providing training, work placements and opportunities for local people, in addition to significant supply chain opportunities for local businesses.
John Boughton, Regional Managing Director of Bouygues UK, said: "Bouygues UK is delighted to sign the contract on this landmark building situated in the centre of Swansea.
"To work on such an innovative and environmentally-friendly building is going to be really rewarding for our team and we can't wait to break ground and get going.
"We also know that Kingsway is a key part of the history and infrastructure of the city centre, and that there is a need for high-quality office accommodation, which this landmark building will certainly supply."