VolkerSmart Technologies has scooped a contract worth over £1 million with renewable energy solutions specialist, EZ-Charge Ltd, to deliver electric vehicle (EV) charge points across four districts in Oxfordshire.
The programme began in October 2021 and is due to run until March 2022.
The works will form part of the 'Park and Charge Oxfordshire' project, which will see 125 dual 22kW EV charge points locally designed, manufactured and installed across 20 public car parks in Oxfordshire.
-- Advertisement --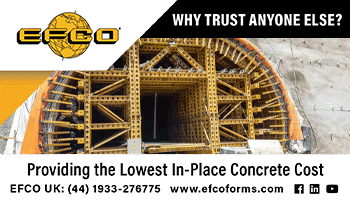 Following the project's pilot installation of six units in Bicester last March, VolkerSmart Technologies will deliver the remaining 119 charge points, along with associated electrical and civils infrastructure and DNO connections. The units will be situated across district council car parks in Cherwell Valley, South Oxfordshire, West Oxfordshire and Vale of White Horse.
Park and Charge Oxfordshire was recognised as one of 'Oxfordshire's best energy projects', with a first prize in the Built Environment and Communities category of Oxfordshire Greentech and Oxfordshire Local Enterprise Partnership's Energy Pathfinders: 2050 competition.
David Easton Jr, Project Manager for VolkerSmart Technologies, said: "I am delighted that VolkerSmart Technologies has been selected to deliver this exciting project with EZ-Charge Ltd. The new EV charge points will provide a convenient solution for drivers, and help to encourage more environmentally-friendly travel throughout the county."