Muse Developments has announced that Joe Stockton has joined its North West office as development surveyor.
Joe cut his teeth at Peel, Deloitte Real Estate and most recently at DP9, and joins Muse to assist in the delivery of Muse's expanding £4bn portfolio in the North West, which includes transformational schemes in Stockport, Salford and Blackpool.
Board Director, Phil Mayall, said: "I'm delighted to welcome Joe to the team, where he'll work on schemes that reflect our unique brand of innovative, repurposed regeneration that delivers real, tangible benefits to communities in our towns and cities.
-- Advertisement --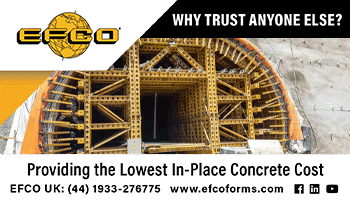 "Joe joins us at an exciting time, as we continue to expand our tenacious teams across the UK and continue to be steadfast in our commitment to creating connected, vibrant and sustainable schemes that leave a positive legacy, driving inward investment and providing opportunities for all.
"As a sector, we also need to provide opportunities to inspire and bring through the next generation of urban regenerators too. Young professionals full of ideas, hungry to learn and the desire to transform places for the better… and we've found this in Joe."