UK Connect, the nation's leading construction connectivity provider, is offering an amazing 'three months connectivity for free' to UK developers as part of its recently launched summer campaign.
Aimed at promoting the advantages of consistent and robust connectivity to the housebuilding sector, this limited-time promotion will show developers how upgrading their current on-site wireless capabilities, to deliver super-fast, uninterrupted broadband, will yield immediate, bottom-line benefits.
The brand, which has become the industry's go-to supplier, is also using the campaign to demonstrate its unrivalled service and the speed, reliability and quality of its broadband solutions.
Available to new sites throughout the remainder of July and August, UK Connect are promising full site setup as early as next week. The business is so confident of the quality of its services that, if customers aren't fully satisfied within the three-month period, it will simply remove the connection, hassle free.
Pioneering Construction Connectivity
UK Connect is confident its no strings attached, any-location approach will spur a sector, historically plagued by frustratingly low internet speeds and connectivity 'lag', to move towards supercharged, high-speed broadband to enable clearer and faster on-site communication.
-- Advertisement --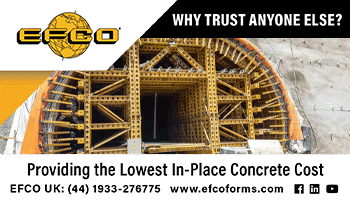 PJ Farr, UK Connect's Managing Director said: "Pioneering the construction connectivity revolution has been one of our main goals since our foundation, and we want to give housebuilders the opportunity to experience the full benefits of reliable, high-speed internet.
"We know on new sites, fast turnaround times are essential, which is why we're offering a fullsite set-up in ten days or less and three-month connectivity, for free throughout July and August. The construction industry is showing signs of a strong recovery but businesses won't want to be hampered by poor internet speeds, which can have a huge impact on efficiency and quality of work."
5G Exclusive
Recently, UK Connect became the construction sector's 'sole 5G network provider' for leading wireless networking equipment brand, 'Cradlepoint'. The certification was awarded following a tough, in-depth examination of its capabilities when establishing 5G networks.
But its expertise extends 'beyond the wires' and the company prides itself on giving straightforward advice to businesses looking to harness the benefits of high speed internet but whom are unfamiliar with 'technical' jargon.
Farr continued: "Faster internet connections have the power to supercharge the latest on-site applications whilst making housebuilding safer, smarter and more efficient. As market leaders, we pride ourselves on getting businesses set-up as quickly and as easily as possible, no matter the location, so that operations can stay connected."
UK Connect offer a range of connectivity services, including construction site 4G and 5G broadband, Wi-Fi and telephone services, combined with rapid installation and 24/7 customer support.
For those interested in three months free connectivity, call 0333 900 1026 or visit
ukconnect.com
.