Prime Minister Boris Johnson has installed the first solar panels at the UK's first utility-scale energy park – ScottishPower's Carland Cross windfarm in Cornwall – marking a key milestone in the UK's journey to Net Zero.
With just a couple of days until the G7 comes to Cornwall, and less than five months to go until the UK hosts the COP26 UN Climate Change Summit in Glasgow, Carland Cross becomes the UK's first hybrid energy park – bringing together wind power, energy storage and solar power.
The Prime Minister joined ScottishPower CEO Keith Anderson and engineers to install the first of 10,000 solar PV panels at the site, which will create a 10MW solar farm – complementing Carland Cross's existing 20MW windfarm and 1MW battery energy storage system.
The energy park will be the first of its kind in the UK, creating enough clean, green energy to power the equivalent of 15,000 homes.
-- Advertisement --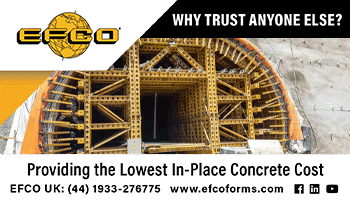 Prime Minister Boris Johnson said: "I am committed to supporting Cornwall's ambition to be the first Net Zero region of the UK. The hybrid energy park at Carland Cross provides a bright and exciting vision into a carbon-free future that will protect our planet and create jobs for years to come."
Keith Anderson, CEO of ScottishPower said: "The UK needs to quadruple its renewable generation over the next 30 years if we're to have any chance of achieving Net Zero. Sites like this one, which combine wind, solar and storage are going to be vital in building the capacity and reliability we need for our energy network to go completely carbon-free.
"We're very proud to launch our first hybrid energy park as the UK welcomes both the G7 and COP26 to its shores. It's a great example of how we're tackling climate change and we're enormously grateful to the Prime Minister for his support. There's no doubt we're in a race against time and speed is of the essence, but with that comes tremendous opportunity and our message is clear – if you halve the time, we'll double the investment – and that will bring significant and lasting change."
The Carland Cross solar farm is expected to achieve first export later this year, with planning for two further solar farms at ScottishPower's Coldham and Coal Clough windfarms underway.
ScottishPower Renewables has also submitted a planning application for a new extension at Whitelee windfarm – the UK's largest onshore windfarm and home to a 50MW 'super battery' – that includes a 40MW solar farm (62,000 individual panels) and 50MW battery energy storage, as well as a green hydrogen production facility.