The XPO Logistics giant provides Geo Therm Ltd with two condition monitoring surveys for its cold storage facility in Kings Lynn Norfolk.
The back-to-back survey contract includes options to provide additional service support needs throughout the year.
The services include a site wide electrical thermographic (thermal) survey and a coldstore cladding survey. The thermal surveys employ Geo Therm Ltd's heat seeking FLIR thermal cameras to support the coldstore maintenance activities.
The electrical thermal survey will identify the early onset of failure due to extreme temperatures found at a component level during peak load times, as experienced during the summer season.
-- Advertisement --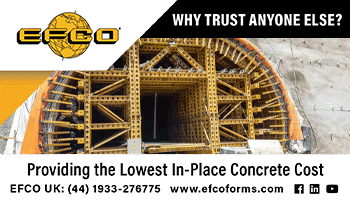 Whereas the coldstore cladding survey is used to ascertain where energy losses are occurring to prevent deviation from a chilling -20°C ambient coldstore temperature.
Thermally inefficient panels, delamination and air gaps between jointed panelling all contribute to increased energy consumption, in addition to increased equipment wear as compressors work harder for longer to maintain the cold store temperature.
Geo Therm Ltd MD Tony Dale stated: "We are delighted with this opportunity, the inspections are non-invasive, designed to maintain effective client operations and uptime without service interruption. Our qualified, experienced thermographers will know what to look for and are poised to aid XPO Logistics' long-term energy efficiency drives and equipment longevity use once deficiencies are identified and site corrective actions implemented."
www.geothermltd.co.uk