Significant progress has been made on three education schemes in the southern region.
Construction partner Stepnell is continuing to work on Gordon's School, Canford School and The Woodroffe School.
The projects, which all include the development of new facilities for students and staff, have recently reached substantial construction milestones and contribute to Stepnell's ever-growing portfolio of education clients.
Located in Woking, Surrey, Gordon's School's new sports facility was completed in October following a £6 million, 36-week programme that continued to progress throughout lockdown. The ultra-modern build – designed by NVB Architects – includes a 1,223 square metre sports hall with associated changing rooms and supporting spaces. Stepnell also installed a new, all-weather 3G pitch with the help of S&C Slatter to provide a high-quality playing surface for both football and rugby.
-- Advertisement --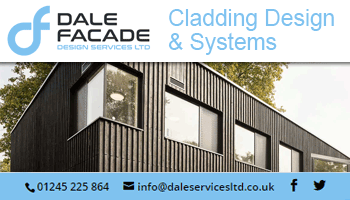 Rob Speirs, regional director at Stepnell, said: "We're excited that Stepnell is continuing to strengthen its position as a leading contractor in this sector and we are proud of our involvement in these projects that will help to facilitate learning for generations to come."
Throughout lockdown, Stepnell also remained on site at Canford School in Wimborne, Dorset, which is now gearing up for the next phase of its new, 56-bed boarding house. The £3.9 million development, which also includes a garage and external works such as paving, asphalt, fencing and top soiling, is due to be complete in June 2021.
Stepnell has also demonstrated its success in the educational sector with its latest project with The Woodroffe School, won through Dorset Council's Smaller Capital Works Framework, that is also due to start on site in January 2021. The £2 million development will include a new, two-storey teaching block with classrooms and a group learning space, library resource centre and additional office space to help expand the school's academic offering.
Landscape work will also be undertaken to include the creation of new footpaths in the surrounding areas, providing full accessible circulation to the ground floor and accompanying lifts for disabled users.