A new building in International Quarter London (IQL) has been named one of the UK's most sustainable buildings.
2 Redman Place in Stratford was recognised with an 'Outstanding' BREEAM Certification.
The 278,000 sq. ft Grade A office space, which was completed in Summer 2019, scored 94 per cent in BREEAM's assessment, the second highest score ever achieved by a UK commercial building. Only the famous Bloomberg HQ Building has achieved a higher sustainability rating.
IQL is the £2.4bn, 22-acre joint development between the government's placemaking and regeneration expert, LCR, and multinational construction firm Lendlease.
Purchased by DWS in 2018, 2 Redman Place is now home to Cancer Research UK, while future occupiers will include the British Council and international fintech company FNZ.
The building earned the highly sought-after classification from BREEAM thanks to its exceptional performance in the areas of health and wellbeing, energy, transport, water, materials, land use and ecology and pollution.
-- Advertisement --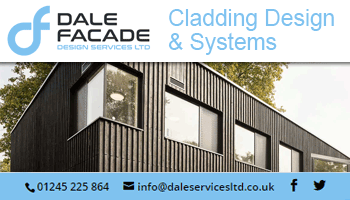 For example, rain water is harvested to reduce potable water usage, enabling the building to save 18,657m3 of water per year, four and a half times the amount found in one of the Olympic swimming pools next door.
Further innovations include heating and cooling systems to maintain optimum indoor temperatures, while energy sources from solar panels and district heating combined with triple glazing amount to annual carbon savings of 304 tonnes of CO2 every year; equivalent to keeping 3,000 fridges on continuous run.
For those visiting and working within the building, numerous health and wellbeing considerations have been made to ensure a positive experience, including floor-to-ceiling glass and integrated blinds allow natural light to flood the space. There is also a 1,250 sq. m green roof space to increase the area's overall ecological value, and London's largest 'living wall', at 2,000 sq. m., provides a natural habitat for thousands of plants, birds and bat boxes.
Ray Willis, senior development manager at LCR, added: "The BREEAM Outstanding rating is truly a remarkable achievement and testament to creative problem solving that has defined the development of this project. Working in close collaboration with our partner Lendlease, every day we challenged ourselves, seeking new ways to raise the bar on what it means to be a truly world class and sustainable destination for people to live, work and experience. Unlocking the IQL site to generate substantial public value continues to be a major success story that sets international standards in regeneration and placemaking."