A new community development in Northamptonshire has been unlocked thanks to a major programme of earthworks.
Orbit's Mickle Well Park site was subject to major earthworks operations, which saw the site re-profiled and reengineered.
The operation consisted of approximately 380,000m³ of earth being regraded and compacted with the use of heavy-duty machinery and specialist lime stabilisation compaction equipment. Under challenging wet weather conditions, the operation concluded within the 24-week programme.
Managing Director of Specialist Ground Engineering Ltd, which completed the earthworks, Brian Heron, explained: "The bulk earthworks scheme with its logistical, environmental and technical challenges has been both interesting and professionally rewarding. The SGE team had to call upon its substantial depth of knowledge of bulk earthworks and soil stabilisation, working closely with the Orbit team and Geotechnical Engineer to ensure a successful delivery of the works package."
-- Advertisement --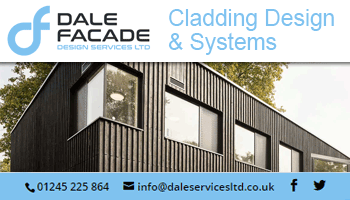 Andrew McDermott, Regional Managing Director for the Orbit Midlands region, commented: "It's exciting to see the earthworks ending as we now prepare to start the construction forming stage of this unique development. The Mickle Well Park site will provide a thriving community with a full range of housing options including at least 112 much needed affordable homes. The philosophy of this site aligns with Orbit's new design standard aspirations and sustainability commitment."
Mickle Well Park will comprise of 450 new homes of mixed tenure. The new houses will offer a mixture of apartments, bungalows and two to five-bedroom houses nestled within and attractive rural setting and ancient woodland.
Detailed Planning conditions for Phase 1 have been satisfied. An additional two apartments were approved under a Section 73 Application to give the total number of first Phase dwellings at 108, including seven self-build parcels, community building, commercial and retail space together with a central local bus stop. Phase 1 offers contemporary style architecture, which then transitions to more traditionally styled homes within Phase 2.
Orbit's Land and Technical teams are currently working on securing the strategic land to the North of the site. The Daventry District plan is to provide 13,000 new homes by 2040. Mickle Well Park is strategically placed for future expansion to the North of Daventry.
Infrastructure works will commence early in the new year seeing the formation of a new roundabout on Ashby Road together with a new network of site infrastructure including two new electric sub stations.
(CM/JG)