London South Bank University's (LBSU) London Road Building is set to be transformed into a dedicated learning zone courtesy of a £39 million refurbishment project.
Willmott Dixon Interiors has been selected to deliver the scheme, which will support the wider redevelopment project at LBSU's campus at Elephant and Castle.
When complete, the new learning zone will create new and different ways of engaging students and supporting their learning needs. It will provide a state of the art library and learning resource facility as well as offering improved Academy of Sport facilities.
-- Advertisement --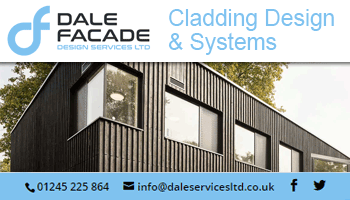 Professor Paul Ivey, Deputy Vice-Chancellor (Innovation) and Chief Business Officer at LSBU said: "The Wilkinson Eyre Architects design for London South Bank University's 'Learning Hub' ensures our facilities, learning spaces, and technology remain fit for the future. I am delighted to welcome Willmott Dixon Interiors as our construction partners in this important venture. All three organisations are working towards creating a campus that has the capacity and facilities needed to serve students, staff and the wider community.
"This is a confident statement of intent from the LSBU group to build an educational presence in South London for the community of students, staff and other stakeholders recognising that modern, technologically driven, applied education connected to employers, is key to the future of so many."
As the LSBU project is within a live campus environment, Willmott Dixon Interiors will be utilising its considerable experience of working within occupied space, having previously delivered projects in confined spaces for both Imperial College London and City University.
(CM/JG)