A popular UK online retailer has agreed a deal to create its first 'mini' Customer Fulfilment Centre (CFC) at a St Modwen site in Bristol.
Ocado Retail will lease out St. Modwen Park Access 18 in Avonmouth, Bristol, a 150,000 sq ft speculatively-built unit. The lease will run for 17 years and is expected to support around 815 jobs in the local area.
Once live, the facility will be able to process more than 30,000 orders per week and despite its smaller size, the centre is expected to achieve productivity rates that will drive forward Ocado's market-leading growth plans. The fulfilment centre is expected to be fully operational at the end of 2020.
Peter Davies, Development Director at St. Modwen Industrial & Logistics, said: "Securing a customer of this nature is testament to the quality of our scheme, its prime location and confirms our commitment to speculatively build-out sites where appropriate. Across our parks, we're able to cater to both leading national occupiers as well as small-to-medium-sized industrial and logistics businesses. Ocado Retail is a strong addition to our growing list of high-quality customers and the company's developing offering in the South West will bring significant investment in the regional economy and support hundreds of new jobs."
-- Advertisement --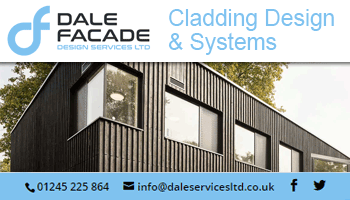 Richard Locke, Operations Director at Ocado Retail Limited, added: "Our new Avonmouth home will support the growth plans of Ocado Retail, a joint venture between Ocado and M&S, allowing us to bring ever better service to customers in Bristol and the surrounding area. St. Modwen's well-located site was the ideal space for us to expand our retail offering and we look forward to operating from Access 18 in 2020."
More than 1m sq ft of industrial and logistics space has been delivered at St. Modwen Park Access 18 to date, which already accommodates 16 different businesses including global courier and delivery service Hermes Parcelnet Ltd, catering equipment providers Nisbets PLC, and leading healthcare distributor Movianto.
The scheme is home to the South West's largest speculative industrial and logistics unit and forms part of St. Modwen's largest-ever committed industrial and logistics pipeline, standing at 1.6m sq ft nationally.
(CM/JG)