nmcn has launched a new manifesto calling on the construction industry to embrace a digital transformation.
The national contractor released 'Manifesto for Change', which looks to influence those yet to take on new technologies in construction.
The firm's whitepaper suggests that by combining off-site build and digital transformation the entire construction sector could be reshaped for the future.
Gavin Stonard, engineering director at nmcn said: "We're seeing major players doing great things in digital transformation in our industry and there are some amazing projects underway. However, there is a lack of consistency across the construction industry which, overall, still leaves us lagging behind many other, quicker to act industries.
-- Advertisement --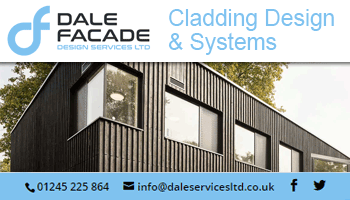 "While there's no denying we're seeing innovations in terms of design and architecture across the country, the real benefit of digital transformation will only be realised when we align the multitude of approaches being widely talked about, but with limited movement."
He continued: "We believe now is the opportunity to combine the current debate on digital twins with the long-held discussion on the benefits of offsite build to change the approach to construction. It will need collaboration and standardisation, but that's where the improvements in safety and productivity will come from.
"In the water sector, where we're focussing our digital twin innovations, a lack of sector standardisation is particularly prevalent. We're seeing a growing appetite for new technologies from customers, but unlike in the publicly funded highways and rail sectors, there is a fundamental lack of centralised digital transformation leadership in the privatised water sector. We believe this is a missed opportunity."
(CM/JG)