The British Standards Institution (BSI) has awarded Amey certification for ISO 45001:2018, a new International Health and Safety standard.
This provides a framework to assist companies to improve employee safety, reduce workplace risks and create safer working conditions that support wellbeing.
The qualifying criteria for ISO 45001:2018 include prevention, continuous improvement, engaging employees and senior leaders who demonstrate a commitment to health and safety from the top and embed it throughout the organisation.
Gary Booton, Group HSEQ Director for Amey, said: "We're delighted to be one of the first companies to achieve certification to ISO 45001:2018. It's great recognition of the hard work being put in across the business in this area and it puts us amongst a very small number of early adopters of this new international occupational health and safety management standard.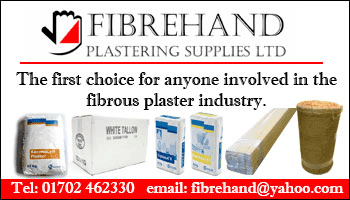 "We'll continue to work hard to create a safe working environment for our employees, supply chain and the communities in which we work, and we'll carry on investing in our processes, activities and practices in our relentless pursuit of zero harm."
Amey has also been certified to ISO 44001, which is the standard for collaborative business relationships. This means the business is now able to demonstrate its group-wide ability to work successfully with its clients and its extended supply chain partners.
Amey's FM, Defence and Justice operations have meanwhile also been awarded the ISO 27001 certification for Information Security Management Systems. This standard sets out a risk-based approach to information security management and prescribes the governance structure required to implement and manage information security risks effectively. Certification to the standard is a rigorous process, requiring multiple and continuing internal and external audits to ensure that adequate levels of security are met and maintained.
David Smith, Digital Transformation Director, FM, Defence and Justice, Amey said: "We're extremely pleased with this award. Our commitment to information security has always been a top priority and data protection and security has never been more important to critical national infrastructure. It is vital that companies such as ours not only have the systems and processes in place to manage information security risks but can also demonstrate their compliance against international standards. This ISO 27001 certification serves to evidence our continued high standards."