The UK's only remaining gas-lit cinema is to undergo redevelopment works for preservation.
Works on Hyde Park Picture House in Leeds are to go ahead after funding of £2.3 million was secured from the National Lottery.
The 104-old cinema will undergo essential conservation work to the façade and existing auditorium, alongside the creation of new facilities including a larger foyer space and a second screen located in the cinema's large basement.
Further works include upgrades to the auditorium's nine gas lights.
The project is progressing after two years of development work and public consultation, and following full planning approval earlier this year.
It has garnered support from Leeds City Council and the Garfield Weston Foundation, alongside funding support from the British Film Institute, the Pilgrim Trust, the Gwyneth Forrester Trust and the Co-op Community Fund.
Commenting on the award, David Renwick, Head of HLF Yorkshire and the Humber, said: "Hyde Park Picture House is not just a place to see wonderful stories on the silver screen, but is itself at the heart of many fantastic stories for the people of Leeds, and even further afield. We're thrilled that money raised by the National Lottery is being used to ensure that it continues to be a mainstay of the city's rich, and still growing, cultural heritage. This is such a timely project given the recent news of Channel 4 moving to Leeds and to the momentum behind Leeds as a cultural centre."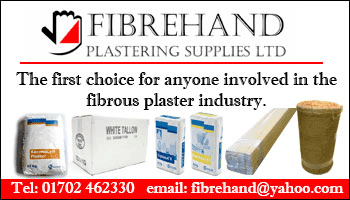 Judith Blake, Leader of Leeds City Council Councillor, commented: "The Picture House is a rare cultural gem in our city and Leeds City Council is delighted to play a vital part in securing its future.
"With work on The Picture House Project set to coincide with Channel 4's move to Leeds and the opening of Screen Yorkshire's new Film Office, it has never been a more exciting time for film and television in our city. Collectively this brings us another step closer to making Leeds a truly innovative city, one that uses culture to shine a light on what is possible."
Paul Scholey, Chair of the Leeds Grand Theatre and Opera House Board, added: "As custodians of three of Leeds' most historic cultural venues, we're very proud of the important role Hyde Park Picture House plays in making our city so special.
"It is always a challenge to preserve a historic building in ways which are both true to the story of the building, and of value to the community that enjoys it. But with the support of the many fantastic partners we've had on this project we feel more confident than ever that we have found that way forward, and as a result the future of this wonderful gas-lit cinema is secured at last."
Building work is due to begin on the project in autumn 2019.
(CM/MH)