Lou Lewis the former UCATT Regional Secretary for the union's London and South East Region died on Monday 11 January 2010.
Aged 71, Lou was a leading figure in the rank and file builders' movement in the 1960s and 1970s who later rose to become a highly effective and respected UCATT Regional Secretary for the London South East Region.
He joined the union as soon as he began his bricklaying apprenticeship after leaving school. This was the mid 1950s, when union hierarchies were often remote from their members and the "shop stewards' revolution" of the following decade had yet to begin. So it was natural that Lou, with his militant and left-leaning instincts, should become a key player in the unofficial groupings that would soon begin to emerge in construction.
Lou and the other activists sought both to unite workers from different trades and unions and to push union leaderships into a more confrontational approach to industrial relations.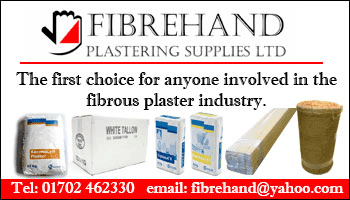 As the union convener at the Barbican site in central London, he put his credo into action and led several so-called wildcat disputes, including a lengthy strike in 1967.
Being a bricklayer, Lewis was a member of the Amalgamated Union of Building Trade Operatives, one of the unions that in 1971 joined forces to create UCATT. The merger was backed by the rank and file movement, as was the militant stance which the new union took towards the employers in the following year. UCATT called a national strike in support of its demand for a £30 a week basic rate of pay and Lou was one of those who ensured that the strike was particularly effective in the London region.
Lou was a founder member of the Builders' Charter and a leading figure in the Liaison Committee for the Defence of Trade Unions. Both were strongly influenced by the Communist Party, of which he was an active member. The Charter pressed for action on many issues, such as "the lump" and the increasingly casualised nature of building worker employment, that were to be taken up by the union.
Following the 1972 strike, many of the key figures in the dispute joined the mainstream union movement. Lou was one of these and he became a full-time official in the London region and as such was able to deploy the considerable negotiating skills and oratory that he had acquired as a militant shop steward in the service of the union. He eventually retired in 2003, having stepped down at the end of 2002 as the Regional Secretary.
(CD/GK)