We Are Pioneer Group (WAPG) has announced a new virtual Corporate Power Purchase Agreement (CPPA) with Ray Valley Solar, an Oxfordshire-based solar farm.
The agreement sees four locations from the WAPG portfolio become the first science parks in the UK to source green electricity from a single, dedicated supplier.
Under the terms of the CPPA, Ray Valley Solar will supply green electricity to the following life science campuses: Hexagon Tower (Manchester), BioCity Glasgow, Colworth Park (Bedford) and Edinburgh Technopole. Ray Valley Solar, which is the largest community-owned ground mount solar park in the UK, will power over 700,000 square feet of office and lab space to more than 100 companies located within WAPG's campuses.
-- Advertisement --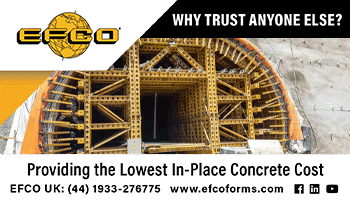 Rowan Packer, head of sustainability at MAPP, the sustainability and property management service provider who brokered the CPPA on behalf of WAPG, said: "We are excited to support WAPG and its efforts to be carbon net zero. This is innovative agreement matches the power requirements of these four science parks with Ray Valley Solar farm's 19GWh annual production, enabling WAPG to apply the ESG 'additionality' rule - a critical qualification in being able to report zero carbon emissions for Scope 2 electricity usage. While a significant step, this is only part of the strategy as on-site renewable generation remains the ultimate aim long term. That said, we believe that delivering a net-zero carbon pathway as quickly as possible gives WAPG the climate resilience so needed in the life science industry."