The pandemic triggered a rethink of so many aspects of how we live and work, and supply chain management was one such element.
What the crisis exposed was just how unstable supply chains are and the importance of ethics within supply chains. Going forward, something the home improvement sector will need to consider is its transparency when it comes to sourcing and collaborations – here's why.
Ethical means greater resilience
Creating an ethical supply chain means having a balance of people, planet and profit – that is to say, building a profitable supply shouldn't be at the cost of human rights or welfare of workers or the environment. But this isn't just for the benefit of ethics, it's also for the benefit of businesses, since an ethical supply also offers better risk management.
Home improvement businesses seeking out the lowest price supply without doing their due diligence as part of the procurement process are taking a high-risk. It may seem cheap but there are likely to be hidden costs when something goes awry. It's a well-known fact that the less ethical your supplier, the higher the
risk of problems occurring
which can cost your business in the long-term, not just in terms of finances but also reputation.
Interdependent chains
Something that was revealed during COVID-19 was just how interdependent modern supply chains are – businesses need customers, and customers need businesses. So, when an issue threatens that, it puts everyone in a difficult situation and creates a backlog of problems.
-- Advertisement --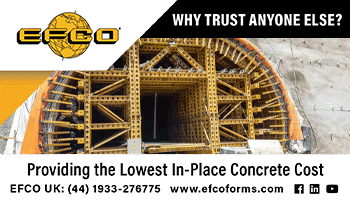 The home improvement sector has been hit hard by issues with supply and demand, impacting home builds and companies in this sector due to a lack of materials, and putting a strain on suppliers. It forces companies to make difficult decisions and puts much of the risk on the suppliers and their supply chains in order to keep customers happy and maintain their reputation.
Localised doesn't remove risk
Some businesses may benefit enormously from a localised supply chain or switching to suppliers in countries with higher welfare standards to reduce unethical processes in their supply chain. And that can work, but it doesn't remove risks entirely. In fact, forced labour, poor minimum wages and forms of modern slavery are prevalent issues in many countries around the world, including Europe.
For many industries, home improvement included, supply chains will continue to be spread across the globe and there's no avoiding the fact that many countries with access to raw materials also have lower labour costs. The pandemic has placed a larger strain on the sector and there's an increasing concern that
modern slavery will also increase as a result of the pressures
businesses are under.
How to ensure an ethical supply chain
The first step to an ethical supply chain is to locate trading partners that share your ethical practices, whether that's using conflict-free materials in the products or enforcing sustainable working practices and fair labour practices.
Companies need to be sure that they can trust the partners they work with, or that they're an end-to-end supplier in themselves. For example, wood worktop suppliers
House of Worktops
source their timber from forests spanning from the Balkan Mountains to the Black Sea coast. Likewise, paint company
Osmo
utilises natural resources to protect the environment and provide a higher quality product.
Businesses need to secure a strong trading-partner relationship to increase trust and reduce risk throughout the supply process. One way to do this is to use identity and access management software that assigns a digital identity to partners across the business. Digitising the supply chain provides a clear record of each stage of the process, and prevents the falsification of documents and data, which indirectly reduces the number of counterfeit parts making their way into the supply chain.
The golden rule of an ethical supply chain is knowing your suppliers and building relationships built on trust, to ensure that your standards are high at all times and that you're adhering to the relevant regulations. By putting ethics at the forefront of how your business operates, you can minimise risks, maintain your reputation and keep customers happy, while also maintaining the welfare of suppliers' workforces.