Kier has teamed up with AFC Energy to conduct an eight-week trial of a clean hydrogen power generator unit on a site in the South West.
The Power Tower generator utilises AFC Energy's new Hybrid Fuel Cell technology and will be used to power the site cabins.
It is the first hydrogen fuel cell deployment undertaken by Kier and will demonstrate the viability of using this solution rather than diesel generators, with the aim of reducing the overall carbon footprint on the Kier site.
-- Advertisement --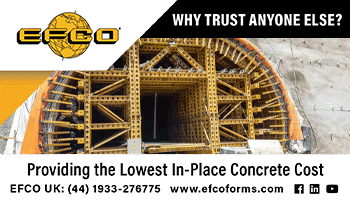 Chris Lilley, health, safety, wellbeing and sustainability director at Kier Group, said: "This upcoming trial further demonstrates our commitment to sustainability and finding innovative solutions that will reduce our carbon footprint and help our clients and customers deliver against their targets too.
"To meet our net zero carbon targets outlined in our Building for a Sustainable World framework, it's crucial that we continue to work with credible supply chain partners and trial new innovations. Following on from the trial in the South West, we will assess other sites that we can use the Power Tower on."