When it comes to selecting architectural lighting, downlights are one of the most common applications.
The importance of these can be overlooked by most and we know you're reading this article because you understand that having a beautiful lit effect is the desired result. For this reason, we'll go through the steps of how we design your scheme when selecting Orluna downlights.
The steps are not always in the order below and not all of the steps are necessary for every project, especially when this is not your first project with us at d-lite.
Choosing to use Orluna Downlights
This decision will normally be made based on a number of factors and considerations. Essentially, you will have talked to us about achieving the most flattering lit affect for your new decor and furnishings. You will have also established that they are within budget and may have read our article on
The Price of Orluna Downlights
.
Selecting a Style
Whilst the appearance of your downlights is important, this level of importance diminishes soon after installation and the most important aspect becomes the lit effect. For this reason, below is an overview of the steps that can be involved in this part of the process:-
• Room Layouts: The style of the downlight often has an affect on light outputs and available beam angles. It's important to have your drawings, use of rooms and any wishes and needs you have.
• Light Engine Choice: For example, where ceiling voids are restricted the 'Origin Lo Pro' (low profile) light engine would be used and would provide a lower output of light than the 'Origin' engines. Similarly, the 'Origin Natural' light engine produces the most flattering lit effect and would offer a lot less light than the 'Origin High Output' engines, which will often be used in rooms with high ceilings.
-- Advertisement --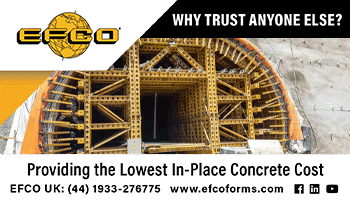 • Looking at Samples: You may have booked an appointment at d-lite to see the lights and/or you may wish to borrow some working samples. This can all be arranged.
Preparing the design
At d-lite we will select the downlights needed per room based on our calculations and the detailed photometric reports provided by Orluna. We will provide you with plans as well as cost breakdowns, which can easily be adjusted to suit your desired layout.
Selecting Optional Extras
We will help you select features such as Fire Rating, Dimming Protocols and IP65 Rating based on what is needed for your scheme.
Procurement
Once all has been agreed we can order the lights, which will then be manufactured in Hertfordshire, England. The delivery process can take from around 2 weeks to 5 weeks depending on the options selected. It generally takes longer for metal finishes and bespoke products.
Lifecycle
The light engines are expected to last around 400,000 hours and come with a 5 year warranty. They also come with a 20 year service warranty meaning that, even after the initial warranty has expired you can easily purchase a replacement light engine 20 years after your initial order. This avoids changing the scheme in the unlikely event that a product fails.
Recycling
Orluna downlights are made from at least 95% recycled materials and are at least 95% recycleable. In fact, the heatsink on the failed light engine that you return will be repurposed and this avoids the significant resources that recycling this alloy would take.
Next steps
Book a call with us
using this link to the calendar
or simply send your enquiry, including any appropriate documents,
via this page
.
We will begin designing the scheme and can arrange sample products and finishes to meet your specification.
Once you're happy with the design we can proceed. Orluna downlights are produced to order from their manufacturing site in Hertfordshire and will normally arrive in 2 – 3 weeks for standard products. Bespoke and Metal finishes may take around 3 – 5 weeks.
I hope you found this article useful to help in demystifying pricing for Orluna products and to see what impacts the price of the final product. As a standard product they are competitive with other downlights but for premium and bespoke finishes and specification additional costs are necessary to give a professional finish and a flawless customer experience every time.
If you have any questions or comments about this article, I'd love to hear from you and if you need any help designing and supplying quality lighting for your next project please message me, email, call etc.
d-lite.co.uk