Mace has been chosen by the City of London Corporation to develop a new civic hub on Fleet Street.
The Salisbury Square Development, designed by Eric Parry Architects, will house a flagship legal facility for Her Majesty's Courts and Tribunals Service (HMCTS) and a new state-of-the-art headquarters for the City of London Police.
With 18 courtrooms, the City of London Law Courts will combine all the Square Mile's existing courts - except for the Old Bailey - into one building, designed to improve access to justice in line with the HMCTS reform programme.
-- Advertisement --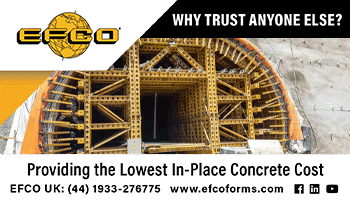 A new headquarters for the City of London Police will equip officers with the latest technology and facilities, supporting them in their role as lead force combatting economic crime and fraud across the UK.
During the build, the scheme will create 150 construction jobs and generate around £10 million Gross Value Added (GVA) per annum. Once operational, the estimated GVA benefits will rise to £51 million per annum.
The development is on track for completion in 2026 and is expected to support 21,000 jobs in the Square Mile.
Gareth Lewis, CEO for Construction at Mace, said: "We're delighted to begin 2022 by being appointed on a transformational civic scheme in London's Square Mile. Our team will work closely with the City of London Corporation to deliver the Salisbury Square Development using our expertise in design and construction, creating the client's vision of a flagship legal facility. It is an honour to be trusted with such an important project for London's recovery."