Morgan Sindall Construction has established a multi-purpose training and learning facility in Aylesbury.
The Knowledge Quad, which is the third of its kind in the country and the first in the South East, will create an essential link between the construction industry and education providers to ensure that curricula align with employer requirements.
The stand-alone facility is located at Kingsbrook Secondary School, a project currently being delivered by Morgan Sindall Construction's Northern Home Counties business, so that trainees and students can benefit from learning on a live construction site.
Able to accommodate up to 30 trainees at a time, the Knowledge Quad will provide multipurpose courses for local people that focus on skills, education, and employment. This will include training and lessons for college brickwork students, sub-contractors on site or individuals looking to reskill and explore new career options.
-- Advertisement --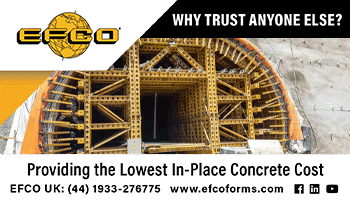 The Knowledge Quad offers open access to training providers. The ABC Assessment Centre, a company dedicated to delivering high quality training on the latest innovations in modern masonry, is already making great use of the facility and plans are underway to bring in providers specialising in pre-employment and entry level training.
In order to better understand the region's skill requirements, the Department for Work & Pensions (DWP) is one of the project's key stakeholders. Morgan Sindall Construction has also been working with partners including the Construction Industry Training Board (CITB), The ABC Assessment Centre and Bucks College Group.
This close collaboration has helped to identify and address a shortage of skilled bricklayers in the Aylesbury area. Through utilising the resources available from each stakeholder, Morgan Sindall Construction was able to ensure a quick turnaround of the Knowledge Quad and begin providing targeted courses and educational programs.
This initiative will be implemented at future Morgan Sindall Construction projects in the Northern Home Counties area to ensure that as many communities as possible benefit from the social value and construction skills generated by having a local Knowledge Quad.