New self-build plots have been released at Graven Hill in Bicester.
Graven Hill is aiming to make self-build a reality for all in the UK, enabling everyone from first-time buyers to retirees to own a home that suits their needs, by providing more accessible routes to self-building.
Interest in the new plots is high, with prices ranging from £235,000 to £265,000, with the largest able to cater for a 6-bedroom home.
Located in a 'Circular Railway' character area of the site, which incorporates features of the existing railway, residents will live in richly historic surroundings. The plots are ideally situated for nature lovers and those who want to escape the hustle and bustle of urban living.
Each plot comes with its own unique 'Plot Passport', which sets out everything from the maximum number of bedrooms and gross internal area to acceptable building materials.
-- Advertisement --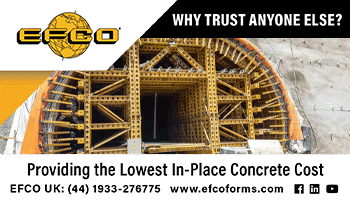 Financial support in the form of the Government's new Help to Build scheme is also available on these plots, allowing buyers to benefit from a 5% deposit, alongside a Government-backed equity loan.
A range of new and custom build homes are also due to be launched soon, for those wanting personalisation, without having to don a hard hat. Once released, the earlier in the build process the homes are purchased, the more customisation options the buyers will have, including layout, fixtures and fittings. Those purchasing custom builds will also be able to take advantage of the Help to Build scheme.
Gemma Davis, customer experience director at Graven Hill said: "The UK housing market is undergoing huge change and we've seen a dramatic spike in interest in self-building. Unfortunately, in the past, plot availability, finances and planning permission have all acted as barriers, with only a small minority able to overcome them. However, we're changing this with the housing options we provide at Graven Hill.
"Our self-build plots have always been popular, getting snapped up quickly, and that doesn't look to be changing any time soon. Self-building results in a truly diverse community, which celebrates the uniqueness of its residents. This is in stark contrast to the cookie-cutter homes that have come to be associated with new build developments. The people who purchase our new plots will be adding their personality to Graven Hill, and we can't wait to see the result."