Construction work has been completed on a new student accommodation project in Nottingham.
Contractor Morgan Sindall Construction developed the new building for Vita Student.
Located on Station Street, at the heart of the city centre, the £24 million project is the second in as many years that the main contractor has delivered in the Midlands for the UK's leading student accommodation provider, through its proprietary Vita Student framework.
In keeping with the Vita Student brand, the new Nottingham development offers students style, comfort and security, within walking distance of teaching facilities and all that the city has to offer. The project has been completed on time to welcome students for the new academic year, despite the logistical challenges posed by the past six months.
-- Advertisement --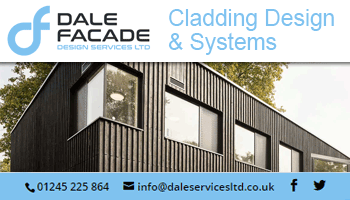 Designed by architect Fuse Studios, the 101,375 square foot development boasts a modern building split into three tiered towers of six, eight and ten storeys each, and comprising 319 studio apartments in total.
Alongside the private accommodation is 6,000 square feet of communal hub space for co-working and socialising. There is also a coffee bar, separate study rooms and private, bookable lounges.
Students will benefit from excellent connectivity links, with the building being situated directly opposite Nottingham Railway Station.
Richard Fielding, area director at Morgan Sindall Construction in the Midlands, said: "Vita Nottingham is a great example of a well-designed, modern multi-room accommodation scheme and in keeping with industry-leading standard Vita Student has set.
"Students are increasingly discerning about where they live and learn. Demand for well thought-out and constructed personal space and communal amenities, all safely managed by an established operator, will only increase in the months ahead.
"We're incredibly pleased to hand over another successful scheme for Vita Student, in time for the start of the academic year, and look forward to working with the group on future projects."