CCG has begun construction work on a new housing development in Kirkintilloch, East Dunbartonshire.
Located on the site of the former Tom Johnston House, Civic Way will include 87 two, three and four-bedroom social rented and shared equity flats and houses.
CCG is working on behalf of East Dunbartonshire Council and hub West Scotland.
Designed by MAST Architects and G3 Consulting Engineers, the development is set to be complete by early-2022.
Joint council leader, Cllr Vaughan Moody, said: "I am delighted to see work getting underway at this site. It is a great location with a leisure centre, park, supermarket and bus and train routes all within a stone's throw. This smart new development will greatly enhance what has been an empty brownfield site for some time."
-- Advertisement --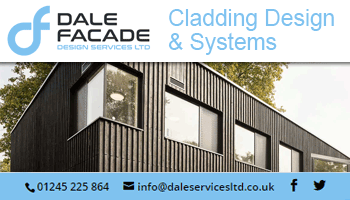 Joint council leader, Cllr Andrew Polson, added: "This development will increase the stock of council housing in the area at a time when the demand for affordable homes continues to grow. Offering some properties for sale will encourage a mix of tenants and contribute to a greater sense of community, while also providing an opportunity to residents who may not be able to afford to buy in the open market."
CCG Managing Director, David Wylie, added: "CCG is delighted to return to East Dunbartonshire as the main contractor for this major new affordable housing development. Delivered to enhanced quality and environmental performance standards, these new homes will not only help support housing supply in Kirkintilloch but also create a lasting legacy of jobs, apprenticeships, work placements, curriculum support in schools and localised investment. We look forward to working with hub West Scotland and the council as we move toward an early-2022 completion."