A ground floor flat of a converted Victorian Essex property with a basement flat below was surveyed to investigate damp patches on internal walls and a strong damp smell.
The survey found a significant damp problem that had occurred due to an ongoing leak from a bathroom pipe underneath the floor of the ground floor flat combined with a lack of drainage allowing for rainwater to collect at ground level and penetrate down through an earth retaining wall.
A further investigation was carried out which involved the removal of the damp plaster and brickwork. This exposed the full extent of the damp and timber problems:
• Wet rot had caused the floor joists to the ground floor flat to rot and decay.
• The timber wall plate and surrounding timbers were heavily decayed due to wet rot. This had extended 
to rot the joists particularly those in direct contact with saturated brickwork.
• Dry rot was present in the ceiling joists of the basement flat. It had reached an advanced stage; 
mycelium strands and fruiting bodies resembling fleshy pancake-like growths were present.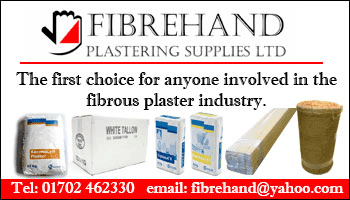 • Plaster had crumbled and was showing evidence of salting and blistering in certain areas. 


Damp, Timber Decay and Dry Rot Treatment Programme
• The property was made watertight to stop any further water ingress and allow the property to dry out. The leak in the pipe was traced and repaired. The lateral penetrating dampness was addressed by laying a new courtyard with a fall and drainage that would allow water to drain away rather than collect.
• The extent of the wet rot damage meant the timber lintel was badly decayed and weakened. It was removed and replaced with a concrete lintel. Other affected timbers were replaced and treated and timber resin beam end repairs were carried out where possible.
• A Dry Rot treatment programme was designed which best suited the site conditions and structure type. This involved a toxic box biocide treatment. Other treatments considered were to naturally dry out the area and heat treatments. These were deemed insufficient relative to the extent of the dry rot.
• A damp proof course and a two-coat cementitious (cement based) waterproof render system was applied to the internal area in contact with the earth retaining wall to provide a sound waterproof barrier and give the property added protection against future water ingress.

The extent of the damp, dry rot and decay to timbers was a clear indication the moisture ingress had been taking place for some time. This had allowed moisture to travel into the fabric of the ground floor flat and then through and down into the ceiling joists of the basement flat. This highlights the damage that ongoing leaks and penetrating damp can cause to a property if left untreated.