Amey's Customer Service teams were on hand to welcome the new General Officer Commanding (GOC) (Designate) of the Army Regional Command, Major General David Eastman for an exciting visit.
Major General Eastman, who will take up his new role in February, visited the Amey Customer Services Centre as part of a comprehensive programme to gain insight into his new role. He was accompanied by Colonel Andy Szabo, Assistant Chief of Staff Infrastructure.
Tim Redfern, Amey's Managing Director, Defence, and Richard McKinney, Defence Infrastructure Organisation (DIO) Regional Delivery Director welcomed them to the centre during their visit.
During the visit, Major General Eastman was briefed by Amey's Head of Customer Experience, Stuart Jones, who spoke about how Amey's customer service team in Defence have built their culture based on alignment to the Armed Forces and bringing in best practice through the Institute of Customer Service. The team, who manage customer contact, complaints, customer insight and housing allocations for the business, are accredited to the external ServiceMark standard. They're also finalists in the 2020 UK Customer Service Awards for use of customer insight and strategic leadership in improving customer experience across the operational business. 
-- Advertisement --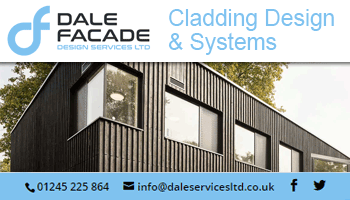 Major General Eastman was also given a guided tour of the centre and took the opportunity to meet staff across the 200 seat Defence specific centre, listen into live calls from Service personnel and see how digital enquires via our website, web-forms and social media channels are managed on our cloud-based omni-channel platform. He followed this by viewing Amey's new training facility built up by former Royal Engineer, David Bate, who now works at the centre. David has set up practice equipment such as showers, fuse boxes and a wall mounted heating system. 
Major General Eastman said: "The visit has provided excellent background context for my time at Regional Command, and I have to say that the staff at Matchworks are a real credit to Amey; enthusiastic, bright and very professional."
Tim Redfern, Amey's Managing Director, Defence, added: "We were delighted to host Major General Eastman so early on in his programme as he prepares to assume the role of GOC Regional Command. Reinforcing the links to the Armed Forces is incredibly important and visits such as this to the Customer Services team in Liverpool help to foster mutual understanding which can only be a good thing."
(CM/MH)