A key ceremony has been held in Leeds to mark the beginning of construction on a £300 million redevelopment scheme.
Main contractor Caddick Construction was joined by representatives from developer Moda Living, partner Apache Capital and LeedsBID to mark the project milestone. The ceremony was a non-traditional ground-breaking ceremony, where the developers celebrated the evolving community and strength of culture, art and music in the area with live performances.
The New York Square development will see the former Quarry Hill car park transformed into a multipurpose neighbourhood including new homes, a hotel, public squares, a multi-storey car park and amenities.
Designed by award-winning DLG Architects, New York Square will be home to 515 build to rent apartments across two C-shaped 16-storey blocks. Chosen for their historical links to Leeds and Quarry Hill flats, the two new blocks will be named Rhodes and Rockland. Each block of flats at Quarry Hill was named after a local Leeds worthy including Joseph Rhodes, a well-known local painter and founder of an art school in the city, and Sir Charles Lupton, Lord Mayor of Leeds in 1915.
-- Advertisement --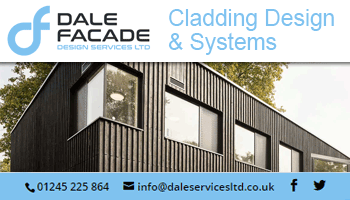 Additional services within the new apartments will include 24-hour hotel-style concierge and round-the-clock professional management all included in the rent with no deposits and no fees, while the bespoke MyModa app will enable residents to report maintenance issues, communicate with the concierge, book events, and even acts as the apartment key.
New York Square will have a new public courtyard in between the buildings and rooftop terraces overlooking the city centre. Commercial units will also be delivered on the ground floor, providing interest and activity at street level. The development will host a raft of amenities, from shared lounges, flexible workspaces and a cycle hub, to health and wellbeing facilities through a partnership with digital wellness platform - hero, which will track and improve the health and fitness of residents, provide advice from experts across nutrition, fitness and mental health.
James Brining, Artistic Director at Leeds Playhouse, said: "Recognition of the value culture brings is such an important part of any city, and it is fantastic that the developers of Moda have embraced and celebrated this from the start. From this event to launch New York Square, bringing in amazing talent from Leeds College of Music, local artists, and hosting it at the Playhouse itself, to the buildings' design, their purpose and even their names – everything links back to the incredible talent we have in the city and we're excited to see what else is to come."
Johnny Caddick, Caddick Group and Managing Director at Moda, added: "Moda breaking ground at SOYO is a huge milestone for both Moda and the new neighbourhood. Already home to a plethora of renowned cultural establishments such as Northern Ballet, Leeds Playhouse, Phoenix Dance and the BBC, our aim is to create high quality homes. As operators, our aim is to create a long-term community working with local businesses and partners to deliver engaging and inclusive environments for people to live, work and play.
"This is a real Leeds success story with the construction, development and operation being managed throughout by the Caddick Group, in total the Moda development will generate approximately 350 jobs for the city."
(CM/JG)