Surrey County Council has presented Kier Highways with an award for its innovative S-Skills programme.
The business was one of two winners recognised at the We Are Surrey 2019 Social Value Awards, which celebrate businesses that contribute to their local communities.
The programme supports young people not in education, employment or training (NEET) who have a learning disability or have been in care, offering candidates a 14-week training and work trial with Kier or members of its supply chain to help them develop job skills.
Nearly 90 young people have taken part in the programme so far, completing more than 9,600 hours of paid work. Twelve have been offered full-time apprenticeships with Kier, 10 have full-time jobs with other organisations and a further 10 have returned to education. The annual social value of the project has been calculated at £420,000.
-- Advertisement --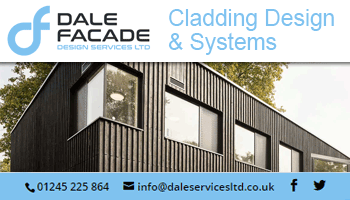 David Short, regional communications manager at Kier Highways, said: "We are delighted to receive this award in recognition of the S-Skills Programme and the fantastic young people who have been involved. This investment in the future of our industry is fundamental to the long-term economic development in Surrey and unlocks the hidden skills in or communities."
Colin Kemp, Surrey County Council's Deputy Leader, added: "Congratulations to the winners and all those who were nominated – they have shown that by thinking and acting wider than just their own interests they can help make Surrey an even better place for its residents.
"These are just a handful of examples – I know there is so much more going on like this in Surrey, to protecting our environment, supporting more people into work or creating supportive communities which are great places to live, work and learn.
"But there's always more that can be done so I would urge all organisations in Surrey to embrace the challenge and seek out opportunities to embed social and environmental priorities in their work.
"This was a great event with some fantastic networking. We'll be doing it again next year so watch this space."
(CM/MH)