London's new DAMAC Tower has made significant progress with a key installation.
The 'Jenga Tower', named due to its unique overhanging structures and distinctive stepped design, has seen a sky bridge installed to join its north and south towers.
Linked at their 18th and 24th floors, the buildings are being developed by Nine Elms Property Limited, a wholly owned subsidiary of DAMAC International and constructed by Multiplex.
The 50-storey luxury development also forms part of the GLA's Vauxhall Nine Elms Battersea (VNEB) Opportunity Area Planning Framework, a multi-billion-pound regeneration scheme in partnership with the London Boroughs of Lambeth, Wandsworth, the LDA, TfL and English Heritage. It will provide 450 new homes in total.
The North Tower features interiors by Versace Home and provides 360 residential units. The apartments will offer winter gardens with panoramic views of the city.
-- Advertisement --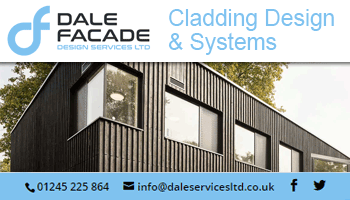 The sky bridge will contain four storeys of office space, amenity space at the 23rd floor and an extensive roof garden to complete the South Tower at the 24th floor.
Completed in 16 weeks, the works were overseen by Multiplex as the principal contractor for DAMAC Tower Nine Elms. Design engineering for the sky bridge was delivered by WSP in conjunction with BG&E and the project architects KPF, with installation undertaken by Bourne Engineering and Byrne Brothers.
Paul Serkis, Project Director at Multiplex, said: "Successfully joining these two structural concrete frames with steel was an immense feat of engineering that combined many talents and an extraordinary effort from the project team. Making events like this happen safely and on time requires a continual focus on precision and collaboration."
Andrew Pratt, Project Manager at WSP, added: "DAMAC Tower is an engineering triumph that uses every trick in the WSP book to achieve daring cantilevers in tight structural zones and maximising views to the Square Mile. The success of this project relied on early engagement with all teams involved as well as highly detailed 3D models which were essential to predicting future coordination issues and ensuring the final smooth delivery of the job."
Following the bridge installation, the DAMAC Tower project will move towards the fit-out of the amenity area on the top floor of the link bridge.
(CM/MH)