Interserve has secured a prestigious award for its work on the new Defence & National Rehabilitation Centre (DNRC) at Stanford Hall in Loughborough.
The construction firm was named as part of the Integrated Project Team of the Year by the Association for Consultancy & Engineering (ACE), recognising its work on the DNRC.
BS Stanford, Arup, Osbornes, Steffian Bradley Architects, John Simpson Architects and Shepherd Engineering Services also formed part of the winning team.
The new clinical rehabilitation centre for the armed forces will improve and advance treatments already provided for injured servicemen and women. The DNRC will provide immediate access to on-site patient diagnosis and treatment plans, support significant advances in medical research and offer extensive outdoor facilities to benefit the early stages of rehabilitation.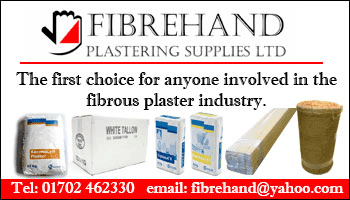 The project involved the construction of a new 47,000 square metre specialist clinical facility together with the alteration and refurbishment of the Grade II listed Stanford Hall and other ancillary listed buildings as well as extensive landscaping work.
Interserve also ran a scheme in conjunction with the Career Transition Partnership (CTP) to provide work placement and employment opportunities on the project to those who have left or are due to leave the armed forces, as well as wounded injured and sick personnel and veterans.
George Franks, Managing Director at Interserve Construction, said: "The DNRC will provide facilities for a range of treatments including trauma rehabilitation, neurological care and a 'back to life' capability which will ensure that for people leaving the centre are fully prepared for life outside.
"Interserve played an integral role in the project, providing a project management-led multidisciplinary team, drawing on expertise from our offices across the UK and our wide range experience in delivering outstanding healthcare facilities such as the Christie Proton Beam Therapy Centre in Manchester and Allam Medical Building at the University of Hull."