Twelve years ago, Swift Foundations developed a new way of providing foundations for lightweight buildings – the Swift Plinth.
Traditionally foundations have involved pouring large amounts of wet-mix concrete into the ground, having first removed large amounts of earth. Swift Plinths challenged this thinking and present the case for a better way of providing foundations.
So why should you use Swift Plinth foundations? The first reason is cost – plinths cost less and do not need the hire of machinery or skips to prepare the site. Secondly, installing plinths require no previous experience, training or specialist tools. Thirdly, plinths are better for the environment, not only because they use less concrete, but also because they are removable and re-usable.
-- Advertisement --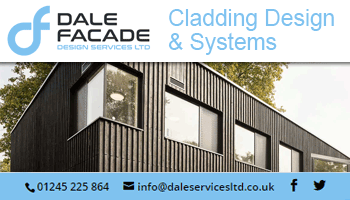 There are lot of opportunities to use Swift Plinths – under timber frame buildings, log cabins and SIP's construction. When a site undulates or slopes, Swift Plinths with their height adjustability feature removes the need for extensive ground works. Plinths are also recommended to use near trees as they are non-invasive, avoiding potential damage to tree roots and disturbance to drainage. Similarly, Swift Plinths can be used in AONB and SSSI, where it is a requirement to demonstrate how the building and its foundations could be removed, without contaminating the site.
10 Reasons to use the Swift Plinth Plus
• No wet mix needed
• Portable – Easy site access
• Adjustable – Easy levelling
• Allows air flow under building
• Avoids ground moisture
• Prevents rain splash back
• No specialist skills required
• 95% less concrete than a slab
• Re-position and re-useable
• 100% Recyclable.
swiftfoundations.co.uk