The new Mayhew Theatre, a new state-of-the-art learning facility for the Foreign and Commonwealth Office, has opened in London, named after Lady Cicely Mayhew (one of the first female diplomats to join the diplomatic service in 1947).
To mark the latest investment in the diplomatic service, the Duke of Cambridge opened the new diplomatic academy with the encouragement that they "make time for learning and study hard" especially due to fast-evolving technologies.
The Mayhew Theatre is a highly useful tool for all staff as it enables staff members to join sessions through virtual technology from any location across the world, this new ability will be used to support the curriculum distribution for the Diplomatic Academy. Not only will the new theatre connect staff from across the globe, but the space is also a dedicated area to bring large groups of people physically together to share ideas, skills and knowledge.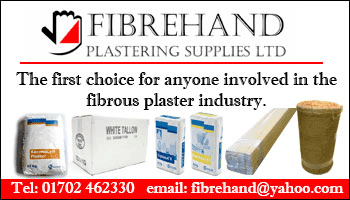 The oval-shaped building was expertly designed in a series of layered sections to create a dynamic aesthetic that features as a grand masterpiece in the centre of the courtyard of the Foreign and Commonwealth Office in London. The roof of the theatre was constructed from a hyperbolic paraboloid zinc roof which held the timber clad ceiling in place. Sandwiched between the timber ceiling and the newly paved terrace sit a series of curved glass panes, forming an oval-shaped glass facade that is not only shaped to the curve of the theatre walls but also with the undulating roof. The curved glass was manufactured with a solar control coating to help reduce the amount of solar radiation within the theatre, resulting in a cooler working space.
Within the glass facade of the building, a pair of double opening stainless steel framed pivot doors were installed to provide entrances to the theatre from two areas of the courtyard. Two steel goalpost frames were installed to support the door openings which were coated in pressings to create a sophisticated aesthetic.
IQ worked closely with the contractor and architect to ensure a smooth-running project and to provide a glazing package that lived up to the expectations with a high-quality finish.
For more information visit
www.iqprojectsuk.com/portfolio-posts/mayhew-theatre-king-charles-street/
.