Multi-disciplinary property consultancy Pulse Associates is targeting future growth across the Midlands by opening a new office in Leicester.
The company has chosen Phil McKiernan to lead the new De Montfort Street base, which is set to officially launch on 28 June.
With more than 25 years' experience within the property industry, Mr McKiernan is a specialist in cost management with expertise in project management.
He will lead the firm's new office as the company plans for growth across the Midlands and further afield over the coming months.
Overall, Mr McKiernan will use his skills to work with national and international clients across sectors including retail, education, banking, commercial development, automotive manufacturing and social housing.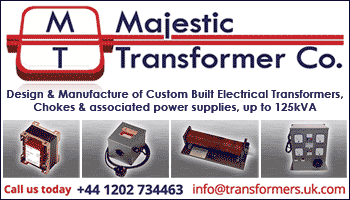 The office's opening follows Pulse's involvement in a number of key projects within Leicester, including the refurbishment of the iconic Engineering Building at the University of Leicester and a 66-bed student residential scheme in Stamford Street.
Speaking on his new role, Mr Mckiernan said: "The East Midlands and in particular Leicester, has huge potential and I am very excited to be taking on this new role where I will be able to help clients to maximise the potential of this thriving city and raise its profile nationally and internationally.
"I am really looking forward to being able to have that personal touch with clients that you can get at a firm like Pulse. I am passionate about delivering great results and Pulse is the perfect place for me to do that.
"As well as being ambitious with a hugely talented team, there is a real sense of fun about Pulse and a real team spirit which is fantastic. The business feels progressive and vibrant and I am delighted to be a part of it and to be able to drive growth across the region from the new Leicester office."
Director Ian Carey added: "These are exciting times for the business and Phil is exactly the right person to help us drive our plans for growth not only across Leicestershire but also across the Midlands and further afield.
"The Leicester office is a really important part of our strategy and I am looking forward to seeing it develop over the coming months."
(LM)