J Murphy & Sons has been selected to install almost 60km of underground cables as part of an offshore wind farm project near Lincolnshire.
The company will design and install the Triton Knoll project's critical onshore cable circuits, which will stretch from the point of landfall near Anderby Creek.
The scheme will present one of the biggest engineering challenges of its kind. Almost 60kms of underground cable will be installed, with over 300 obstacles to be crossed by individual horizontal direction drills – three times more than what's believed to be the previous UK record for an infrastructure project.
In preparation for the scheme, Murphy will set up a new project office close to the cable route, which is eventually likely to house over 100 UK staff.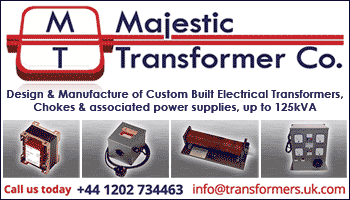 A financial investment decision in the project is likely to be made in 2018, with full onshore construction starting shortly after. Offshore construction will get underway in 2020 and first energy generation could be as early as mid-Q1 2021, with the project expecting to begin commissioning in 2021.
Triton Knoll Project Director James Cotter said: "This will be an unprecedented engineering challenge, where Triton Knoll and Murphy are pushing the boundaries of innovation and technology to deliver one of the longest ever underground cable installations linked to an offshore wind farm."
Murphy Chief Executive Officer, Steve Hollingshead, added: "This is one of the biggest power projects that Murphy will have worked on and it's a real marker of the upward direction in which our business is going, as we continue to develop and grow.
"To have been chosen as preferred supplier for such a large and prestigious project shows that we are trusted by innovative companies like innogy to deliver world-class infrastructure projects that will improve people's lives.
"It's an incredibly exciting and complex project, and we're looking forward to working closely with innogy to provide first-rate results."
(LM/MH)