Plans have been unveiled to invest an additional £30 million in the Wales Property Development fund.
The scheme enables SMEs who are unable to access affordable finance from traditional sources,to get projects off the ground to build new homes.
Cabinet Secretary Carl Sargeant said: "SME house builders were hit particularly hard by the global economic crisis and continue to be affected. I hope the expansion of the Property Development Fund will have a significant impact in helping SMEs who are building homes, and encouraging more local companies to become developers."
Cenydd Rowlands, Property Fund Manager at Finance Wales, which operates the fund, added: "The additional £30m is a real boost to the fund and with an expanded team in place we're excited to support even more small to medium-sized developers.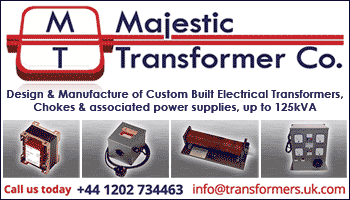 "The mixed-use and residential projects we can fund have direct impact on their local communities through direct and indirect employment opportunities as well as providing much needed quality housing."
Ifan Glyn, Director of FMB Cymru, welcomed the news and said the funding "will assist SME builders that want to build new homes but are struggling to access affordable finance".
"Nearly ten years on from the financial crisis, small house builders are still facing serious problems in accessing the finance they need to build new homes," he said.
"Recent research from the FMB shows that the lending conditions for SME developers were down slightly from 2016, the first fall in this measure since 2013. More than half of small house builders over the border in England say accessing finance is a major barrier to their ability to build more homes and we know that this issue is also constraining output for Welsh builders.
"It's good news that the Welsh Government is doing more to assist SMEs in entering, or re-entering, the house building market. This was a key plank of the Welsh Government's Economic Strategy, published earlier this week, and it's right that enabling smaller firms to build more homes has edged up the priority list. Indeed, FMB Cymru recently signed a pact with Welsh Government to address ways in which Government and industry can work closer together to deliver the additional homes that we desperately need."
(LM/MH)