GB Building Solutions has been awarded a £4.
3m Sustainable Enterprise Centre for University of Bradford.
Part‐funded by the European Regional Development Fund, Higher Education Funding Council for England and the University of Bradford the building will be used as a teaching and learning resource to promote sustainable living; it further demonstrates the University's continued commitment to its Ecoversity programme.
The Sustainable Enterprise Centre has been designed to BREEAM 'Outstanding' standards, using the University's target‐driven sustainable building specification, which concentrates on building physics rather than relying solely on renewable technologies. The building will be made from an innovative and unique mix of materials including a gulam engineered timber frame and Lytag recycled aggregates, and will have walls of Hemcrete, a blend of a lime‐based binder and the woody core of the hemp plant that gives a highly efficiency building performance as well as being truly sustainable.
-- Advertisement --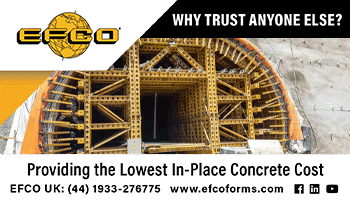 Fitting in with the objectives of the enterprise centre, a time‐capsule is being buried to mark the launch of the scheme so future students at the University of Bradford will be able to learn about everyday life from their peers of today.
GB Building Solutions chairman and chief executive Martin Smout said: "This exciting
exemplar building will further raise GB Building Solutions' sustainable construction capability following our recent completion of The Green, a 1,026‐bed student accommodation scheme at the University of Bradford."
(CD/GK)