Eurocell has announced the opening of a new PVC-U recycling plant in Derbyshire.
Part of the Tessenderlo Group, Eurocell has invested £3 million in the facility, which provides the capacity to process up to 12,000 end-of-life window frames per week.
The investment makes Ilkeston-based Merritt Plastics (part of Eurocell plc) the largest and most advanced post-consumer PVC-U recycling plant in the UK.
Councillor George Wharmby, Chairman of Derbyshire County Council, opened the new facility on 30th November, along with Albert Vasseur, Director, Plastics Converting at Tessenderlo Group and Vice-President EPPA (European PVC Profiles Building Products Association).
Mayor of Erewash, Councillor Kevin Miller also attended and welcomed news that the investment will create new jobs in the area. Other dignitaries in attendance included Nigel Mills, Conservative Member of Parliament for Amber Valley, Emma McClarkin MEP for East Midlands and Nigel Rees, Chief Executive Officer of the Glass & Glazing Federation.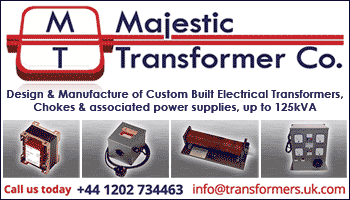 Incorporating market-leading processes and employing the latest technology means the Eurocell group is pioneering the ability to manufacture new products from the recycled material – providing customers with a completely closed-loop recycling process.
Closed-loop recycling involves manufacturing new products from end-of-life PVC-U frames removed from site. At Eurocell this includes products such as cavity closers and PVC-U Thermal Inserts, both of which help improve the thermal performance of buildings, providing specifiers with a sustainable method of meeting ever more stringent building regulation requirements. These products are manufactured in the same area as the recycling process, which minimises the carbon footprint further.
The Eurocell recycling facility is now at the forefront of upgrading the estimated 230 million windows in the UK, 85 per cent of which have PVC-U frames and fail contemporary energy efficiency standards (source: DEFRA Windows Sustainability Action Plan).
The investment in recycling operations by Eurocell is an innovative example of the shift that is occurring in the construction sector and is part of the company's long term strategy of helping specifiers meet modern building performance and sustainability requirements.