Hunstanton based R P Air Testing Ltd has launched a new service aimed at helping homeowners improve the energy efficiency of their homes, especially during the winter months.
Managing Director Mrs Ros Piggott (pictured) said: "We are responding to a number of recent enquiries from homeowners that are interested in reducing air loss in their homes, which results in draughts, higher energy bills and discomfort for occupants. Although our business was initially aimed at the construction market and brand new purpose built homes, the equipment we use can equally be employed to identify problems in properties of all ages."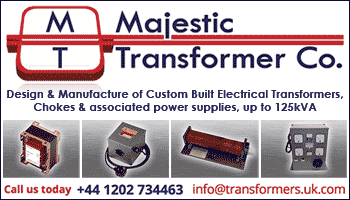 Using a combination of pressure systems and thermal imaging the engineer locates problem areas in the fabric of the building.The customer receives a detailed report providing a recommended programme of remedial works to improve energy efficiency and comfort for occupants. The customer then decides whether to make their own improvements or choose one of R P Air Testing Ltd's approved contractors to complete the works for them. "Even well insulated homes can be inefficent and draughty if there are holes and gaps in the building," said Ros, "and that is why we use a combination of methods to ensure that areas causing draughts and cold spots in homes are elimited."
For more information visit the company website at
www.rp-airtesting.co.uk
or contact the company on 01485 580018.