Scaffolding boss James McLaughlan and three of his employees have been found guilty of defrauding the Ministry of Defence of almost £500,000.
McLaughlan from Ayrshire used a "simple" clocking-in scam to claim the wages of almost 300 "ghost workers", during a huge upgrading of the Royal Navy's Devonport Dockyard in 2001-2002.
The scaffolders he claimed were working in the dockyard either didn't exist or they were at home or in the pub.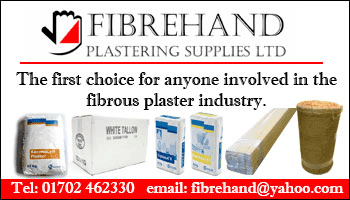 There were some genuine workers, but they had their hours inflated without their knowledge.
Steve Fraser, of the MoD Police, which carried out a five-year investigation, said that the £424,923 stolen by McLaughlan and his co-conspirators would otherwise have been spent on the Armed Forces.
Rebekah Hart, McLaughlan's 28-year-old stepdaughter, whose undergradute boyfriend was one of the "ghosts", pleaded guilty to two cases of false accounting.
Robert Burns, 38, the company's site manager, from Ardrossan, Ayrshire, was found guilty of conspiracy.
Also convicted of the conspiracy was Christopher Ackerman, 33, of Plymouth, who was an assistant quantity surveyor at Jordans Engineering.
All four are due to be sentenced in April.
(CD/JM)