Cruden Building has completed the construction of 24 dementia-friendly homes on the site of the former St Stephen's High School in Port Glasgow, the first homes of their kind in Inverclyde.
The dementia-friendly homes are part of a larger £35 million development for River Clyde Homes, Inverclyde's largest affordable housing provider. When complete, the significant new development will include a total of 170 flats and 54 houses.
-- Advertisement --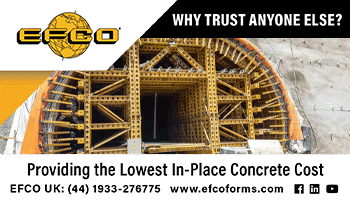 Each of the 24 new homes includes innovative details to support people living with early onset dementia, such as colour contrasting floors and walls on each landing, and individually coloured flat entrance door for residents to more easily identify their home.
The homes' interiors have been carefully designed to include kitchens with clear storage units, visually identifiable hot and cold taps and bathrooms with recognisable features such as toilet seats in a contrasting colour to the rest of the room.
All of the units at St Stephens are in close proximity to a sensory garden that provides quick access to an outdoor area to improve residents' wellbeing.