ISG has appointed Robert Letts as Director of Business Development for its Middle East business.
Robert succeeds David Cronin who moved with ISG to the United Kingdom at the end of 2021, to take on the role of Business Development Director, Science and Health, after three successful years with ISG in the UAE.
Robert has 17 years of business development experience, 11 of which in the UAE mainly in leadership roles within sales, trading, and sub-contracting. With his sales expertise, extensive regional business network and a true collaboration mindset, Robert is well positioned to support ISG's growth and longer-term business strategy in the UAE. In his role, Robert will be pro-actively developing relationships with key industry stakeholders, as well as maintaining ISG's exceptional track record of customer experience success.
-- Advertisement --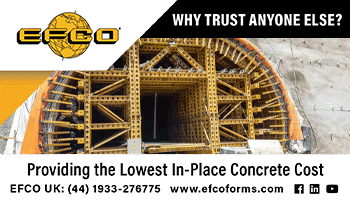 Steve Ramsden, Managing Director, Southeast Asia & Middle East, ISG commented: "Robert has a strong work ethic and a distinct ability to engage effectively at all levels, both internally in ISG and externally with clients and partners. He joins ISG at a time when the business is experiencing unprecedented levels of growth and we are confident that his leadership, character, and highly driven approach makes him a strong contributor to the business at this exciting time in our journey in the region."
Robert Letts, Director of Business Development, Middle East at ISG said: "ISG has built a strong reputation in the market as an innovative company with strong values and ethics, and this particularly stands out in the UAE. I am delighted to join this exceptional team and look forward to contributing to the company's ambitious growth plans and its mission to deliver smart and resilient spaces where both businesses and people thrive."