Scarborough Group International (SGI) has announced plans for future phases at its Thorpe Park Leeds project.
This includes a further 950,000 sq ft of flexible, state-of-the-art workspace, a 600,000 sq ft industrial and logistics hub, around 500 residential apartments wrapped around an impressive 113-acre public park with a sports and wellbeing village. It will expand the vibrant mixed-use destination to become the largest in the North, supporting jobs for up to 17,500 people.
This week SGI hosted a special event to celebrate Thorpe Park Leeds' 'coming of age' with a display of what has been achieved to date.
Kevin McCabe, Chairman at SGI said: "Over 21 years ago, we set out on our ambition to create the largest and best out of town, mixed-use development that Yorkshire has ever seen. What started with 300 acres of farmland, increasing to 350 acres, has now become a vibrant business destination that sustains over 100 local, national, and international organisations employing more than 5,000 people. The contribution to supporting major regeneration, creating new jobs, and boosting the local economy cannot be underestimated.
-- Advertisement --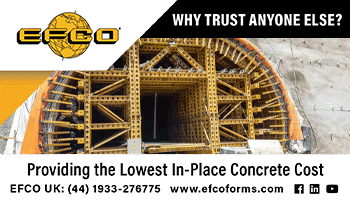 "This event marks a significant milestone and a very proud moment for SGI, our phase two funding partner, Legal & General Capital, Leeds City Council, principal Contractor, GMI Construction, Design team members and all partners that have worked tirelessly over the years to deliver the project thus far."
Thorpe Park Leeds currently has 900,000 sq ft of business space. It's location, just off Junction 46 of the M1 in north Leeds makes it one of the most accessible attractions for business and leisure with direct bus routes, major motorway and arterial connections and, importantly, a dedicated new railway station planned to open in 2024.
At the heart of Thorpe Park Leeds is The Springs, a 330,000 sq ft highly-modern and spacious retail and leisure centre offering a range of independent and high street brands including H&M, Next, The Range, Caffe Nero, ODEON Luxe, Pure Gym, Gino D'Acampo's My Restaurant, Humpit, and many more.
Over 150 acres of land will provide public realm features dedicated to promoting health and wellbeing, with walkways, cycle paths, water features and sporting facilities that in turn provide a tranquil oasis seamlessly intertwining and connecting to the estate in a natural environment.
Combined with the 300 homes currently under construction by Redrow, Thorpe Park Leeds has become a unique and diverse community with a pace and scale of delivery that is unmatched.
The anniversary event exclusively unveils the new plans that will ultimately realise the long-term vision to deliver a total of 3 million sq ft of commercial space with 800 new homes in total to support a working population of 17,500 and setting the benchmark for the next generation business park.